My name is Maaz Ali Khan.
I'm a multidisciplinary designer and writer based in Dallas, Texas. With over seven years of experience in the field, my itinerary is to bring your visions to life.
Cinema 4D
Final Cut Pro X
Logic Pro X
Clip Studio Pro
Affinity Designer
Photoshop
Illustrator
InDesign
Premiere
After Effects
Xd
Breaking Down the Process
An in-depth look at my approach to the illustration, typography, and inspiration behind my conceptual poster for the film Logan (2017).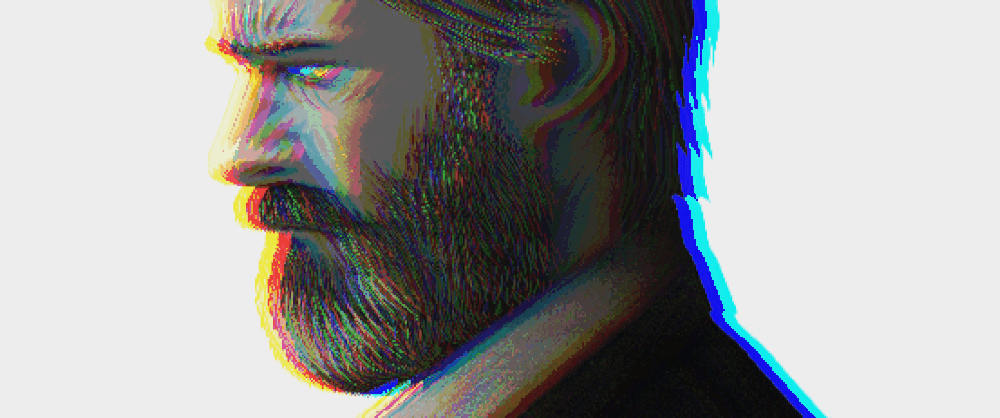 artwork
From digital photomanipulation and drawing tablets down to old-fashioned ink and paper, I make it a priority to remain as versatile as possible when it comes to what I create.
Sometimes the inspiration can come from the challenge of making a composition out of nothing but a photograph. Other times it come as a tribute to a film. Whatever it ends up being, I don't restrain myself when it comes to what I use.
DESIGN
Every client has an idea of what they aspire for their project to be. They may need a logo, a website, or even the cover artwork for a new album that they've been recording - what matters is that the design reflects their vision and fulfills it. That's where being versatile becomes necessary; the projects that I'm approached with are diverse in their values and identities, and I need to be ready for each one.
Whether I'm working on UI/UX, promotional campaigns, or even the overall branding of a small business, my role is to make sure that what I create complements exactly what the other side has in mind.
Photography
When it comes to creativity for anyone, whether they utilize it as a profession or not, the foundation for our inspiration comes from what we see around us. In my senior year of high school, I saved up and bought a Canon 5D Mark II, and started taking pictures of what I saw around me. It could have been pictures of the Dallas skyline because I found myself on a rooftop with a nice view, or it could have been pictures of my friends as they were walking up to the stage and receiving their high school diplomas.
I've never considered photography a profession - I don't specialize in wedding portraits, and I don't run events with large setups and lighting umbrellas. I just document my environment, and I do that through whatever camera I may have on me. Many of the shots in my collection were taken with that same DSLR I bought seven years ago - and many were taken on an iPhone. Out of everything I've taken inspiration from, the work that I'm most proud of has always come from a foundation of the places that I've gone - and the people that I've met along the way.